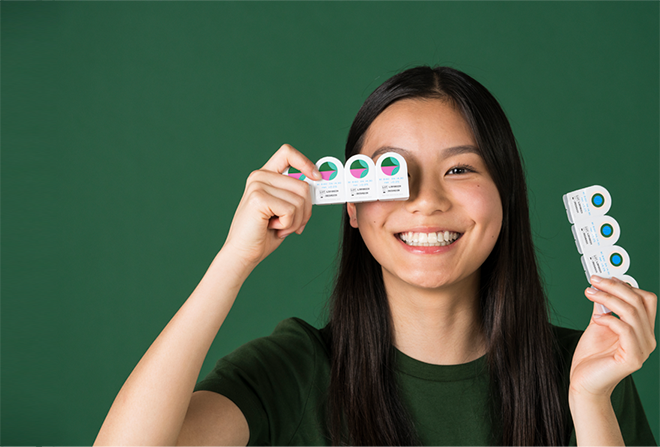 Welcome ,
Thanks to choosing to try Dimple - affordable, Australian-made daily contact lenses.
Your order has been received and our team will start working on it soon! Look out for an email confirmation from us now.
A bit about us
Here's a few reasons why thousands of Australians choose to get their daily contact lenses from Dimple:
We are the only Australian-made contact lenses on the market. High-quality and locally made.
Enviro-friendly. Wherever possible we use recycled and compostable materials.
We're affordable. We ship direct so we pass on the savings to our customers.
Our lenses are super comfortable. Our radial edge design combined with BioMoist gives your eyes all day freshness.